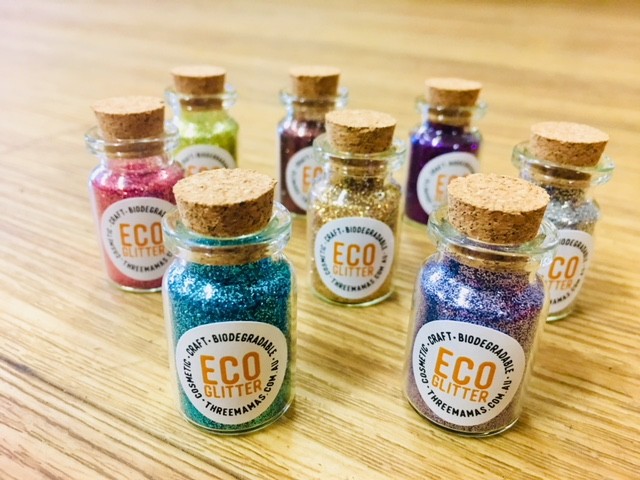 At DPS Printing, we supply glitter alongside our personalised printing and gifts, just because we know what an impact it can make on a gift. It's the cherry on the top. It's that sneaky little surprise that goes that extra mile.
However, glitter in its traditional format is made from plastic.
Plastic has been a huge deal in the news. It is starting to come to the public's attention just how bad plastics and microbeads are for the environment and how many years it sticks around. With the beautiful although temporary nature of glitter, we thought that there had to be a better way.
So we found a new supplier of non-plastic eco-friendly glitter. With our new glitter, this is biodegradable within a few months. It turns out you CAN shimmer away while still being a friend to the ocean.
It is also friendly to the skin as due to the nature of this glitter, as it is not plastic, it will not scratch (although do try not to get it in your eyes). So if you have a bit left over, feel free to find other uses for it with your make up.
So there you have it, from now on, any glitter you purchase for your cards and gifts through DPS printing will now be completely friendly to the environment. You can enjoy your sparkle without the guilt!
Shop now for biodegradable glitter in a variety of different colours.